Cortona dominates one of the most beautiful valleys in Tuscany, the Valdichiana. Cortona was an important Etruscan Dodecapoli.
Lying on a green hill full of olive groves and surrounded by its walls in gray pietra serena "the stone of the moon".
Its scenographic squares framed by elegant and austere palaces.
Its numerous extraordinary churches are a treasure trove of works of art.
Its precious museums, MAEC and Diocesan Museum.
The nineteenth-century Signorelli Theater, another precious cultural jewel of the city.
The City of Luca Signorelli, Pietro Berrettini, Gino Severini.
Beato Angelico, Pietro Lorenzetti and other artists have contributed to enrich the artistic heritage of the city.
History, Archeology, Art, Historical re-enactments of medieval markets and merchants with particular names and the Giostra dell'Archidado. Panoramic views, characteristic alleys. LANDSCAPES, ART, NATURE, an extraordinary bond that will make your visit, your journey, extraordinary!
New service with headphone MiniWhisper Word in motion !
CORTONA HISTORIC CITY WHERE EVERYTHING TALKS ABOUT BEAUTY!
TOURS IN CORTONA
Guided tours dedicated to the city of Cortona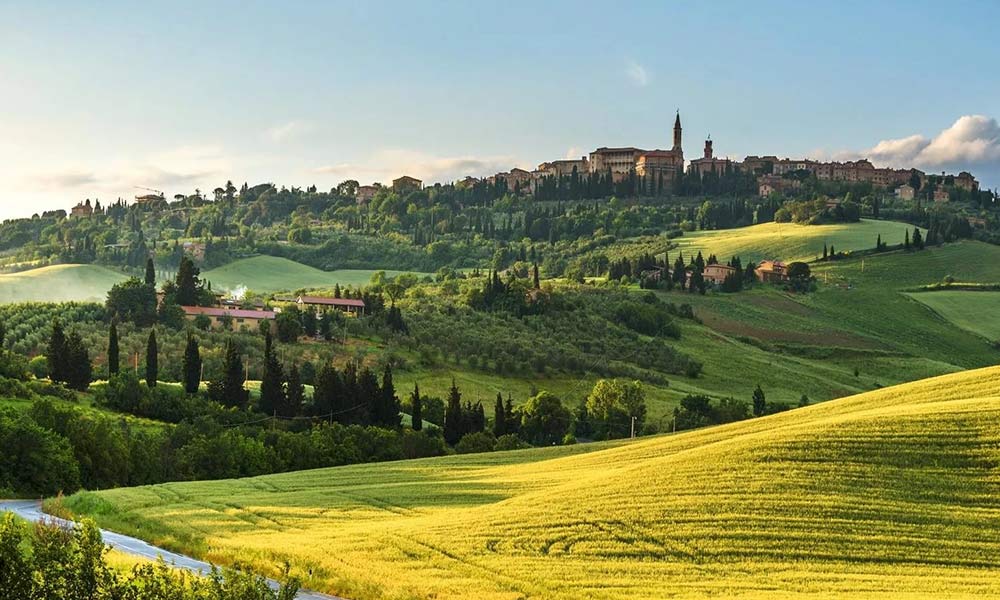 TOURS FUORI CORTONA
Guided tours dedicated to other places in the area
Valeria, la tua guida personale
My name is Valeria Lorenzini and I am a Tourist Guide and Tourist Escort licensed in Italian and English.
My itineraries are treated with care, attention, enthusiasm, professionalism and kindness, always trying to communicate Beauty, important values to make known and leave a memory of your journey in this corner of Tuscany.
My business card for the territory is the passion, the study for the historical and artistic beauties, the traditions and re-enactments, which arise from ancient roots.
About me
I was born and I live in the beautiful city of Cortona. I began my studies earning diplomas since 1990 at the Gino Severini Technical Institute for Tourism for Tour Leader and Tour Operator, subsequently expanding and qualifying myself as a National Tourist Guide at the Dante Alighieri Institute in Florence in the Italian and English languages. I continue to follow courses that allow me to create new itineraries and always be updated.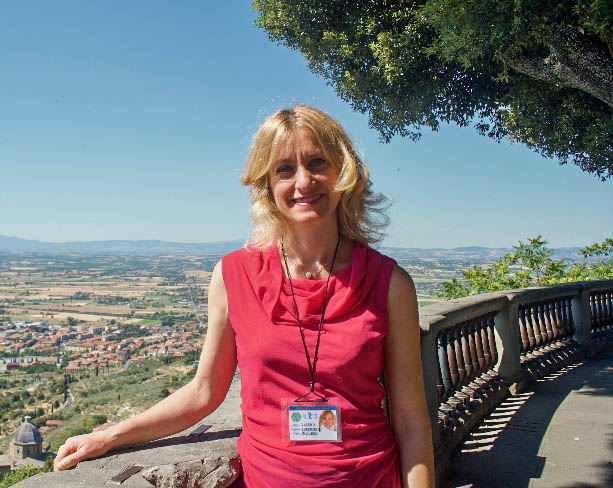 Have you decided to visit Cortona
and you are looking for a tour guide?
you are in the right place!